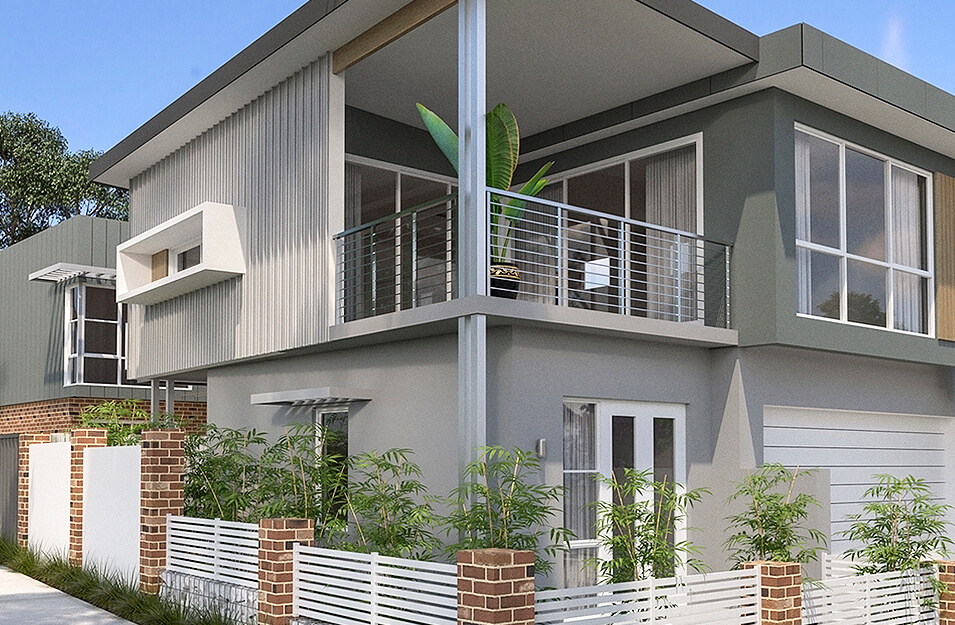 Efficient Design
mygen homes believes smart efficient design is the key to creating a liveable, healthy home. Applying Solar Passive principles to enhance the liveability of your home, whether it is brick, framed, rendered or clad, mygen is capable of employing an array of modern construction materials to suit all budgets and design.
With energy costs rising 50% in the last 5 years, it makes sense to customise your home design with a view to minimising your environmental footprint and future energy overheads.
With careful consideration to windows positioning you can enhance both home energy efficiency and comfort by providing cross flow breezes to allow purging of stale air and cool fresh air replenishment. In addition, smart positioning provides reduction in costly heating during cold winter months. Employing natural shading (such as a well-placed deciduous tree) for protection from summer sun, is another clever consideration to energy consumption reduction.
Our Baldivis Display home 'The Petra', showcases a feature face brick internal 'Thermal Wall' providing thermal mass to 'hold' heat in winter. This innovation can be modified by our designers to suit wide-ranging lot orientations and home designs, to boost household energy efficiency.
Our Eglinton Hybrid Display home 'The Perfect', flaunts a multi-use room with a fold away bed and kitchenette to allow for a home office, multi-generational room or even maximise your savings by renting the room as short stay accommodation!
Our design team is highly experienced in designing homes that blend modern building techniques with renewable products using tried and tested methods to suit all budgets and lifestyles.